Single-family rentals — either detached homes or townhomes — are developing faster than any other portion of the housing market. These rentals outpace both single-family home purchases and apartment-style living, according to the Urban Institute.
"Almost all the housing demand in recent years has been filled by rental units," says Sara Strochak, a research assistant with the Urban Institute. She also states that single-family rentals have gone up 30% within the last three years.
This change is unique to newer generations. But when did rentals become so popular? And why are people more inclined to rent than to buy? Below, we'll further discuss the rise in rentals and how it affects the housing market.
When did the rise in single-family rentals start?
The housing bubble collapse and the recession that followed shattered the decades-old tenet of American wisdom that you can't go wrong buying a home. Most of the housing market fallout from the Great Recession has finally receded — foreclosures and underwater mortgages are back to traditional levels and housing values have recovered in most places. But one thing hasn't recovered: Americans' unquestioned desire to own a home.
Today, single-family rental homes and townhomes make up 35% of the country's 44 million rental units, compared to 31% in 2006.
Who is leading this trend?
Millennials are leading the way to single-family rentals, and myriad factors contribute to this trend. Many young adults aren't in a hurry to lay down roots, whether they're prone to traveling or simply aren't ready to commit to one area or one home. Student loans and stagnant incomes can also make it harder to save up for a down payment. And it's inevitable that young people who came of age during the housing bubble would be reluctant to take a leap of faith and commit to a 30-year mortgage.
"While the age distribution of the U.S. population suggests most millennials are reaching the age of household formation and demand for single-family homes, much of this demand is likely to be channeled into the rental market," says Strochak.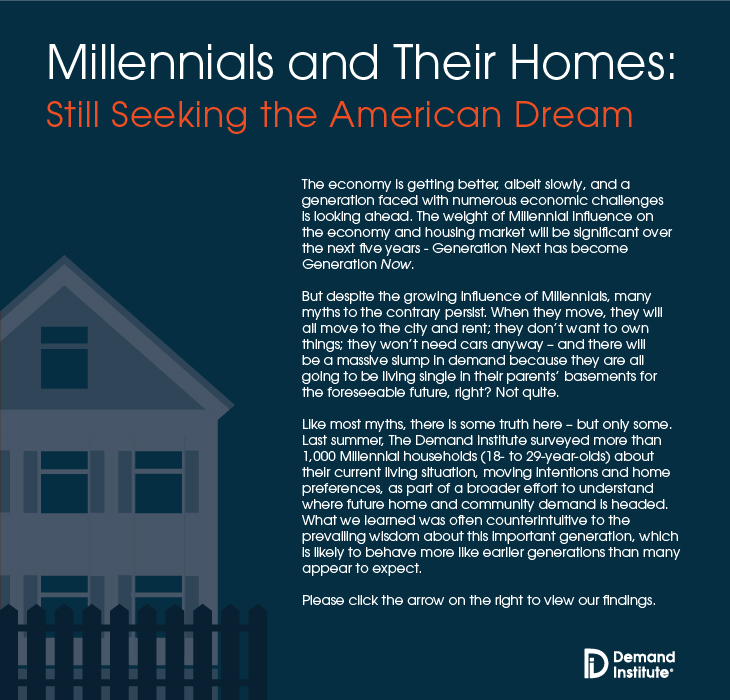 Are only Millennials affected?
However, it's not just young people. Americans over 55 have also grown more interested in renting. According to RENTCafé, the number of renters aged over 55 has grown by a whopping 28% between 2009 and 2015. Many of them want to rent homes instead of apartments. From 2010 to 2016, single-family rental households in the US increased by nearly 2 million—1.26 million of those renters were 34 to 65 years old, while just under a half million were 65 or older, according to a RENTCafé Census data analysis provided by Adrian Rosenberg. In places like Miami, Houston, and Minneapolis, more than two-thirds of new single-family renters were over 65.
That's primarily because of a proposed change to a popular mortgage interest deduction for new homeowners.
What led to this trend?
When did home renting become so popular? The trend began with large firms buying up cheap homes during the recession and turning them into cash-generating rentals—often rented by families who'd lost their own homes or who could no longer qualify for mortgages. Institutional investors, which are organizations like banks, hedge funds, and mutual funds, gobbled up millions of single-family homes that fell into foreclosure. In Phoenix, for example, the total of single-family homes occupied by homeowners—instead of renters—dropped by 30,000 from 2007 to 2010. Two-thirds of those homes were bought by institutional investors, the Urban Institute says.
But as prices have recovered, that business model no longer works. Instead, small-time landlords now dominate the market, explains Strochak. Investors who have fewer than 10 units own 87% of all single-family rentals, while investors who have only one rental unit own 45%.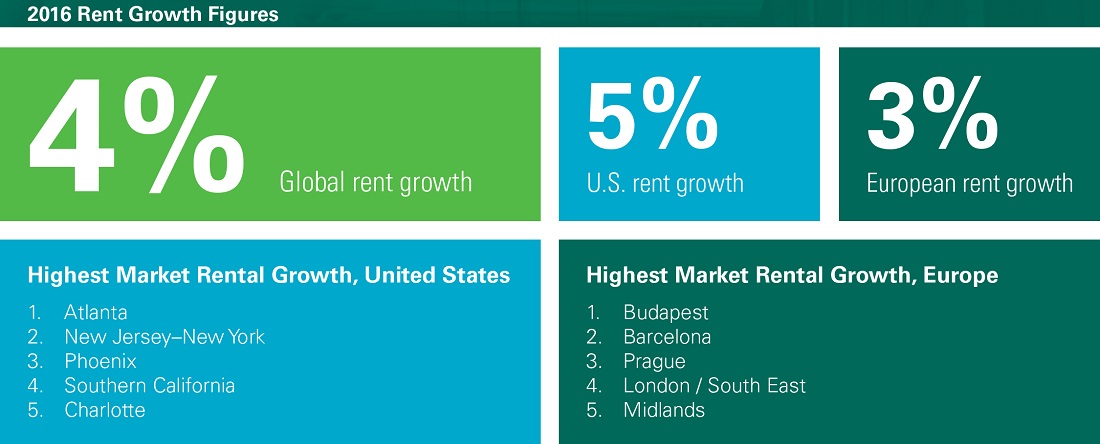 How does this change the home-building market?
Big players continue to push the trend, some deploying a new build-to-rent model. Housing firms are actively building single-family homes intending to rent them rather than sell, says ATTOM Data Solutions, a firm that analyzes housing market data.
"I can buy lots in areas that I can't sell homes, but I can rent," real estate agent Adam Whitmire told ATTOM in a recent report. "The local economy may not have enough income or enough credit to buy but there is enough income to rent."
While big-time rental firms are backing off in some larger cities, the single-family rental investment play is picking up in smaller markets around the country in places like Dayton or Chattanooga, according to ATTOM.
How does renting affect local neighborhoods?
The movement to more single-family rentals is a mixed bag, says Daren Blomquist, senior vice president at ATTOM. On the one hand, the professionalization of the single-family rental industry is good for both families and neighborhoods, as there could be more standardized levels of maintenance and management services.
But there will likely be "unintended consequences as the nature of some neighborhoods change," Blomquist warns. Renters might not be as invested in communities as owners.
"For example, people who want to own a home may no longer be as active in the typical suburban white picket fence neighborhood as properties in those neighborhoods become more prominently rentals," he says. "That may push those homebuyers back into more urban, walkable environments, or it might push them further out to more rural areas."
An old Dutch prison complex is getting a second life as a giant, environmentally friendly neighborhood. Buzz60's Elizabeth Keatinge (@elizkeatinge) has more.
Should you rent a home instead of buying?
Renting a home instead of buying can be a sensible choice for those looking to break out of apartment life. It can even serve as a good halfway step toward owning, to make sure single-family home life is really for you before you commit to a mortgage.
The main attraction to renting is obvious: buyers don't need a large down payment to move in. While plenty of mortgage programs give would-be buyers a break on the traditional 20% down mortgage model, skyrocketing prices in urban areas like Seattle or Washington DC mean that even 5% can be a prohibitive down payment requirement. So renting might make sense if you are ready to live in a house.
What should you know before renting a single-family home?
While all rental transactions are similar, there are a few things you should consider before moving to a home rental. If you're moving from an apartment, utilities will probably be considerably more expensive — after all, you'll be heating and cooling an entire home much of the year. There's also quite a few more maintenance requirements, particularly if there's a yard. Ensure your lease has clear terms regarding who pays for upkeep of the property. Gardening might seem appetizing if you are sick of your apartment, but it can be a year-round job, so make certain you're ready for the extra work. If you want to paint the walls or make other changes, know that you will need permission in writing.
Additionally, because you will inevitably have more possessions than in an apartment, it's more important than ever to get renter's insurance — your landlord's policy likely won't cover damage to or theft of your property. You should also consider liability insurance, in case you're found responsible for any kind of accident at the property that causes personal or property damage.
If you're moving to a single-family rental for more space or for monetary reasons, remember to adjust your budget to accommodate the new utility and rental costs.
View Our Expanding Line of Products
This is the part of our site where all the products, resources, videos, forms, manuals, handbooks, customized management agreements and leases, money-making ideas, CYA protections, checklists, service animal/comfort pet training and all you'll ever need to run a safe and profitable management business. This is the "Mother Load".
It will take us six to twelve months to get it all posted, and we'll keep posting more as time goes on, but there will be more than you can digest before the end of the year. I've been digging through our 35 years of document archives and there's more than I thought.
If you register we'll send you notices as we post things so you'll know what's there and where to look for it.