Customized Property Management Agreements and Support Documents
PMA Package #1:The Property Management Agreement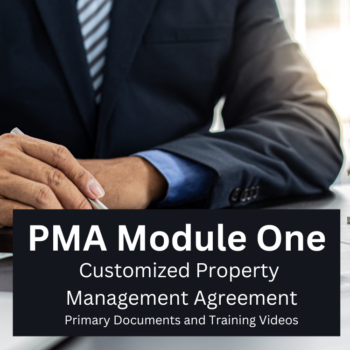 The documents on this site are the result of a 20 year collaboration between national trainer Robert Locke RMP, MPM and trial attorney Monica Gilroy as Crown Management navigated its way through the legal challenges of managing rentals in Atlanta. Monica's expertise in real estate litigation (especially landlord/tenant and fair housing disputes) uniquely equipped her to write great PMA's that managers have been downloading and embracing for years. Over 100 managers (in 17 states) now use these documents and benefit from the experience of Robert and Monica.
What you get:
A fully editable management agreement (PMA) that you will add your name to, make some dollar (and percentage) changes, and be up and running in a couple of hours. View a sample

An example PMA completely filled in so you see what it should look like when you're done.

27 studio-shot training videos (6 to 8 minutes each) covering every detail of the management agreement. View library of videos. This makes great training for your staff so you're not doing it all yourself.
We've added several testimonials on this page from other managers who have embraced these documents and found them easy to implement and get current owners to execute.
You're not alone in this effort. Our mission is to help you customize this document (or help you tweak yours) to work in your model and in compliance with your state laws. We'll collaborate with you to make sure it's exactly what you need to be scalable and profitable in your market.
PMA Package #2: Housekeeping Documents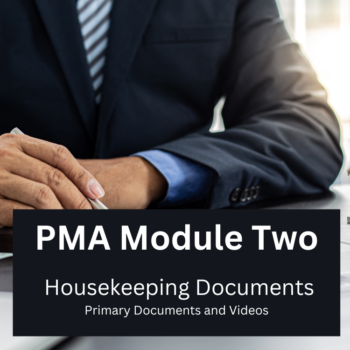 For 20 years attorney Monica has pushed her clients into keeping the management agreement short (like six pages) because long documents are hard to defend in court. Some managers think they should have a 10-page PMA plus exhibits, addendums, and incorporate the owner handbook (and company policies) into the original document which makes defending it quite impossible. There are, however, some critical topics addressed in the PMA you need to expand on in more detail to set expectations and protect ourselves from owner-driven lawsuits.
PMA Package # 2 Housekeeping Documents: $495.00.
PMA Package #3: Customized Ancillary Documents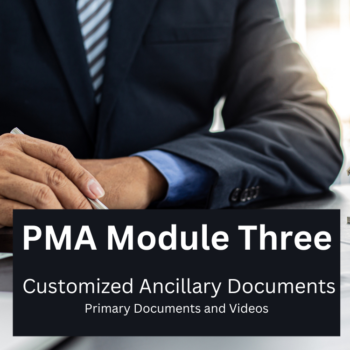 Occasionally the home has special characteristics like a hot tub, a HOA or a commercial home warranty and you'll want a special document to address these unique situations (ancillary documents).
PMA Package #3: Customized Ancillary Documents $295
PMA Module # 4 Entity Documents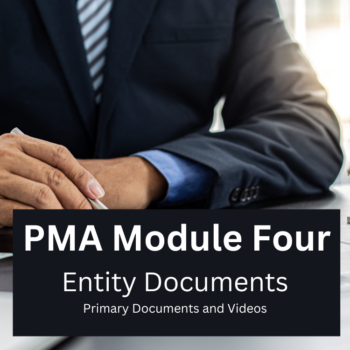 Occasionally the property will be held in a state-sanctioned entity like a trust, an LLC or corporation and you'll need an affidavit to pin down the owner hiding behind the curtain so you make sure you're dealing with the right person. We call these Entity Documents and they will save you when things go south with your entity owner. All of these documents are critical to your protection, will prevent litigation and generate more revenue. If all your owners are real people you don't need these documents. If any owners use entities for asset protection (or hiding title from the public) these documents are critical to your protection. These are lawyer drafted documents with training notes, completed samples so you know how to fill them out and blank documents for you to fill in when you need them.
PMA Package #4: Customized Entity Documents $295
With almost 1400 units under management we completely embraced Robert's unbundling strategy (in his PMA agreement) and IT CHANGED EVERYTHING. My staff has estimated that we will collect an ADDITIONAL $650,000 in gross revenue this year from the ideas he shared . . . just in his PMA. We call it PURE ROBERT LOCKE CASH! The revenue started flowing in almost immediately.
In the past six months we completely changed our management program and embraced the Crown documents and systems. We're more profitable, more efficient and more scalable after adopting his strategies and forms. Robert is a big thinker on property management topics. He's obviously had time to think things through and has answers to questions we haven't thought to ask yet. After six short months he has us doing property management very differently. Wish we had met him years ago.