Consulting Services
Robert M. Locke RMP, MPM, NARPM national trainer is available to a few companies to do One-On-One consulting. Whether it's help implementing a specific strategy (or document package), developing in-house workshops/training, reviewing financial reports, doing customized videos for your owners and tenants, help setting up a maintenance company, rent recovery business, lease purchase program (or a new management company) we can help you directly and put our shoulder (and 35 years of experience) behind any project or property management enterprise. This page begins to put structure to those opportunities as we begin to flesh out this new avenue of serving the property management community.
Our site allows you to connect with us in several ways.
First you can Register by simply giving us your name and email. There's no cost and 30% to 40% of the videos and training material will be available to you.
As a Subscriber that number changes to 75% to 80%. The cost is $27.00 a month and you can unsubscribe at any time.
As a Super-Subscriber you'll be able to reach us when you need to address a specific need or solve a specific problem. Super-Subscribers get One-On-One time with us monthly to discuss Whatever The Super-Subscriber Wants. We'll create an agenda and talk about specific challenges facing you at the time, or, talk-through new strategies for growing and generating new revenues. There's no long term commitment. Withdraw whenever you feel it isn't working for you.
Complete the Initiate a Conversation form to learn more.
Rather than downloading documents one-at-a-time (or in small packages) some Want It All. We've developed a You Can Have Everything We Have Now and Whatever We Add In The Next Three Years option for one price. We'll even amortize it over the next few years if you prefer.
Use the Initiate a Conversation Form to ask us about that option.
We both need to know that our conversations will be strictly confidential and stay between us. This assurance should be more-than-a-handshake or a promise to each other so we've drafted a formal Mutual Non-Disclosure Agreement that we will complete and forward to you for execution when it's appropriate. You can request a copy of it here. We work with many management companies and we will keep your material, financial records, strategies, documents and our conversation strictly between us.
Clients often just want us to review their management agreements and/or leases and give them a report-of-findings and suggestions on how to strengthen them or add some revenue streams. We do that a lot and have a good system in place to process that kind of request. If you want to have that kind of conversation let us know using the Initiate a Conversation Form on the right. 
If "review our financials and tell us where we can do better" is your interest, then initiate a conversation from this page and describe what you think you need. Our financials would look like yours, but after 35 years, we can help you anticipate new revenues and start tracking them today.
Please initiate a conversation by using the form on the right. After our initial conversation we'll send two additional questionnaires that will tell us about you and what topics you may want to discuss. This questionnaire will save us both precious time and jumpstart our conversation.
Property managers often have difficulty implementing some of the money-generating ideas we espouse in our training. Some are harder than others to put in place. Some ideas work great in one model but not so well in others. Our offer is instead of paying us a fee for a money-generating idea, we'll help you implement it in your operation and share in the success (or failure) of the idea in your model. We'll help you get it up and running and share in the revenue until we've been properly compensated and then it's all yours. Some of these ideas will make you money the first month, while others take some time to bare fruit. If we are under a revenue-sharing agreement we wait along with you and share the risk and reward.
We've posted several testimonies on this page of students who have embraced our revenue-sharing ideas and can't believe how much it is making them. Every month you put this off can cost you tens of thousands of dollars.
Contact us today using the Initiate a Conversation form on this page.
Generating profit on maintenance doesn't always require setting up a maintenance company and having a maintenance company doesn't always require you to hire staff, buy ladders, buckets of paint and vans. We've profited on the maintenance side of property management several different ways and we're happy to help you figure out What's Best For You Today.
Complete the form on this page to initiate a conversation and we'll talk through it together.
After years of letting tenants leave without any concrete answers we started a 'Post Move Out Rent Recovery' business in 2016. It took us a while to figure it out but we've collected $1,600,000.00 (with an 80% profit margin) since we started. We have several levels of help we can give you so you can cash in on this side of the management business.
Initiate a conversation about a Rent Recovery Business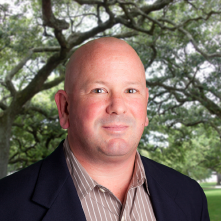 "When we started with our consulting arrangement with Robert we didn't quite know where it would go. Right off the block he introduced us to a new revenue stream that will generate at least another $400,000 in the next five years. So, why didn't I do this earlier?"
Matt Manaker, Charleston Home Rentals LLC, Charleston SC.