About the Leadership at Training Property Managers
Robert Locke got his real estate license in Michigan in 1973; moved to Georgia in 1978 and started buying rental houses for his own account.  His model was 'buy and hold' so property management became a necessary skill to master.
In 1980 Robert began managing for other landlords under the brand Crown Realty and Management Corporation. Thirty Five years later, with 1000 houses under management, he sold Crown to National Realty Trust (Coldwell Banker) to launch their new management enterprise Property Frameworks.
Robert began training and writing about investing and property management in the 1990's under Crown Investor Institute, first to the REIA (Real Estate Investor Association) community of private investors/landlords, then to the professional management world of NARPM. Training and writing became his real passion and he's doing this full time today.
Robert met attorney Monica Gilroy in the mid 90s at the Atlanta law firm of McCalla Raymer. Ms. Gilroy was head of the litigation department for the firm and managed real estate litigation for them across the US. Ms. Gilroy became Roberts mentor and fed his hunger for the law as it related to investing and landlord tenant issues.
Monica guided Robert through the challenges of traditional property management as well as investing strategies like wraparound mortgages, buying subject to the loan, land trusts and 1031 tax free exchanges. When threats of litigation arose at Crown Ms. Gilroy guided Roberts reactions and defenses, then helped him create documents, contract language and policies to prevent future threats of litigation. For 20 years Ms. Gilroy participated in training Crowns staff and mentored Roberts leadership team. Monica's strong knowledge of all aspects of real estate law had a strong influence on Roberts legal training.
Robert and Monica co-author workshops on investing and landlord tenant topics and often co-teach at regional and national conferences. They both have a passion for the law and together help investors and property managers understand and practice their trade safely. Both have a strong platform presents and audiences enjoy their obvious energy and strengths on the stage.
This site is Robert and Ms. Gilroy's attempt to provide documents and training, and make available the work, experience and lessons Robert has learned from 43 years as licensed professional, and 35 years in the rental home investing and management business.
Denise graduated from the University of South Florida and was a teacher before joining Crown in 2000. Denise's years of experience helping Robert with property management and building a successful business makes her uniquely qualified to engage with Institute clients and support their interaction with Crown. Denise manages the office, creates the presentation material for the education side of the business, and keeps the books.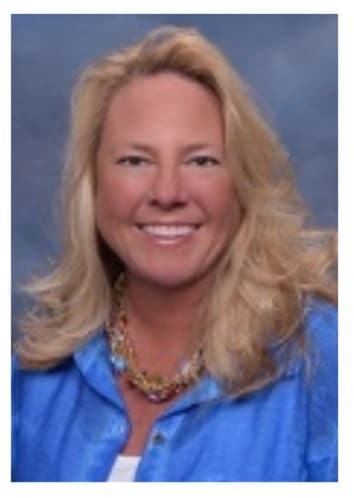 Tony became a top level WordPress developer in 2008 while building websites for non-profit groups. He has built over a hundred custom WordPress Themes, has managed dozens of servers and hundreds of sites. He has half a dozen college and graduate degrees. He helped launch over 60 non-profit community groups in the last seven years. Tony organized our technology strategy and helps implement the necessary solutions which make running this business easy for our clients. Tony is a vital part of our team. He is an excellent public speaker, copy editor, project manager and a solutions expert. Tony's passion is to help people succeed. He is married with four children and lives within the North Atlanta area.