Onboarding: How to accelerate new owners into your company
Failing to have a well thought out ONBOARDING SYSTEM is a sure formula for shrinking your way out of the business. Many have and if you don't pay close attention, you may be the next to close your doors due to the lack of CONSTANTLY TAKING IN NEW ACCOUNTS. The Property Management Graveyard is full of managers who didn't MAKE ONBOARDING A PRIORITY.
Because managers in our industry continue to lose properties to sales (and owners moving back in) they need a continuing new flow of owners working their way through the onboarding process. Managers don't seem to make this a priority until it's too late as the ramp-up time takes a while. It's an arduous process to drive eyes to your site, trap their information, connect with them, make your pitch, win them over, sign them up, get the property ready, and get it leased so you can count it as part of your book of business. Start this process when you recognize you are declining in numbers and it's likely too late.
At Crown, we did oboarding really well and signed up 20-25 new owners month after month. We can guide you through the process and help you secure a steady flow of new owners.
BEING PROACTIVE AND MAKING ONBOARDING A PRIORITY IS THE KEY, so DON'T WAIT. START NOW developing a great onboarding process.
Module #1 Video Training Library
We shot 10 training videos (with 2 hours of training) in our studio that guides you through the entire process, beginning with the first call from the owner through the first 90 days after you leased the property. Robert takes the strategies from 35 years of signing up new owners and lays out a detailed path of handling each step of the process. Onboarding is clearly the most important process you'll execute on in your business so MAKE ONBOARDING A PRIORITY.
Click to View the Video Library Series
Watch the First Video in this Series
Module #2
1. New Owner Prospect Tracking (questions and checklist for the first call)
2. Summary of Leasing and Management Services working copy and sample (the new owner presentation)
3. Documents for your drip campaign after you've leased the property
Once the property is first lease you should send the owner a series of Process Documents that explain in more detail what you said/meant in the PMA. Remember to keep the PMA short and add content with these documents. The first four are an expanded Scope of Service intended to continue to shape their expectations for services and fees.
The PMA tells the owner what you do but not how you do it. These documents address the pain points (things the owner worries and frets about). Explaining how you do certain tasks calms their nerves and solidifies what the PMA tells them. Items a through d below expands your Scope of Service which the others (e through l) describe how you handle other tasks. Send these out in a drip campaign during the first 90 days after the first move in and to ALL owners the first 90 days of every year. You'll quite owner's fears of the unknown (pain points) and protect yourself when they claim "you never disclosed that to them."
a. Things You Can't Turn Over to Your Property Manager
b. Managing the Owner's Third-Party Relationships - Newsletter and Training
c. Asset Manager vs Property Manager
d. The Property Manager's Job Description
Next are a series of topics that address the owner's pain points (ie. what they wring their hands over and need more information on). The topics are based on what we heard owners fuss about during the first year managing their property. It's about "setting expectations" and gives you a chance (after they've signed up) to give them more details about how you manage the property. It is likely they won't read your handbook but they will read these.
e. How We Handle Maintenance
f. How We Manage Emergency Maintenance
g. How We Handle Rent Collection and Evictions
h. How We Qualify Applicants
i. How We Handle Renewals
j. How We Handle Lease Defaults
k. How We Manage Move Outs
l. How We Manage the Separation
View our Onboarding video #10 to see
how these documents fit into the process.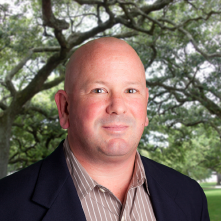 Crown's Onboarding system changed our company completely. We went from signing up 3 to 5 a month to 15 to 16 a month as soon as we started using it. Even though we've been doing this for 12 years it was a game changer for us. Their motto of NO SURPRISES for owners has really taken hold and our staff totally embraced it. What a difference one idea can make for growing a company.
Matt Manaker, Charleston Home Rentals LLC, Charleston SC.