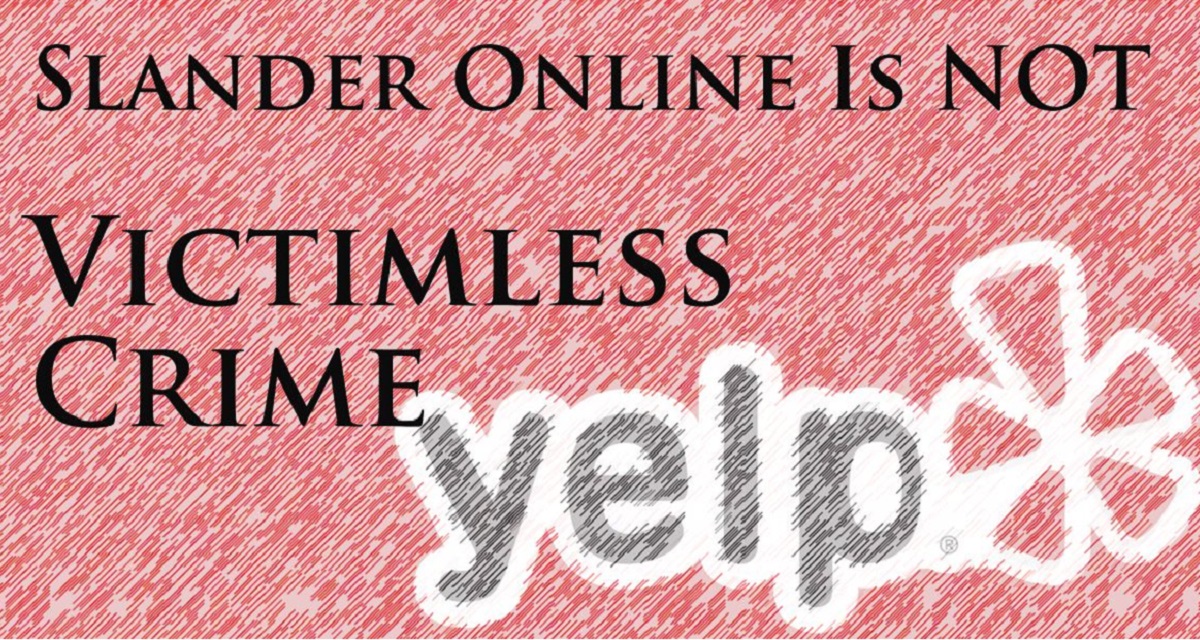 When homebuilder Richard S. Jacobs spotted an unflattering online review of his metro Atlanta home-building firm, he first tried to have it removed, according to Gwinnett County court papers.
After Kudzu.com, an online review site owned by Atlanta-based Cox Enterprises, rebuffed him and refused to reveal the identity of the anonymous reviewer, Jacobs began sleuthing online for his critic.
He found her by tracking the handle she used in her online posts and then calling the businesses she had reviewed. Then he sued her for $1 million, claiming her post had defamed him and Georgian Fine Properties, causing sales to plummet, according to documents filed in Gwinnett County Superior Court.
On Friday, a Gwinnett County jury agreed with Jacobs that defendant Jill Knous had defamed him. But the jury, after a weeklong trial, rejected Jacobs' $1 million claim and request for more than $120,000 in legal fees, instead awarding $120,000 in damages and $12,000 in fees for three years of litigation.
Jacobs' attorney, Otto Feil of Atlanta's Taylor, Feil, Harper, Lumsden & Hess, was out of town and could not be reached for comment. But, at a pretrial hearing last year, Feil branded Knous' post as "a fake review" because Knous was not a Georgian Fine Properties customer, even though her anonymous review claimed that she was.
On Monday, Feil's co-counsel, Taylor Harper, said, "The fake review falsely claimed that [Knous] had purchased a home from the plaintiffs, had put down a nonrefundable deposit with the plaintiffs—all of which was asserted in order to give the reader the impression that there existed some factual basis for [Knous's] defamatory 'opinions,'" The review, he added, "implied that the plaintiffs engaged in some form of undisclosed wrongful actions involving her that were dishonest or corrupt."
As a result, he said, sales dropped "despite the upswing in the housing market" and only improved after Jacobs identified Knous and then sued her to take down the review. Kudzu was not named as a defendant in Jacobs' complaint.
Duane Morris attorney Cynthia Counts, who joined with James Johnson of Knight Johnson to defend Knous, said Knous is "considering all posttrial options, including the economic realities associated with an appeal."'
Counts contends that Knous' negative online post was her personal opinion and, as such, is constitutionally protected speech that should have shielded her from any defamation claim. Counts said Knous filed the review anonymously to protect her sister, who had worked for Georgian Fine Properties and had hired the company to renovate her own house "and to warn others about potential unclear contracts and bad customer service."
Count said Knous' sister had complained repeatedly to Knous about construction problems that Knous used as the basis for her Kudzu post. The review, Counts added, was also based on Knous' own observations of the workmanship about which her sister had complained.
The attorney also said two people who had direct dealings with Georgian Fine Properties testified at last week's trial that their experiences "were even worse" than those reflected in Knous's review, which they said was "certainly something they themselves could have posted."
Counts said that, if the jury's verdict stands, it could have "a chilling impact" on anyone who might consider posting a negative online review. "No question there is concern that allowing this type of case to go before a jury is problematic in that it effectively allows even well-intentioned juries to punish speech they disagree with," she said.
The case also apparently was problematic for Gwinnett County Superior Court Judge Timothy Hamil, who presided over the case until the Friday before trial. Hamil made clear in a court hearing last year that he had serious problems with the internet and with anonymous negative online reviews, in general, according to a transcript of the hearing. Last Friday, without explanation and without a request by the parties, he turned the case over to a senior judge, Howard Cook, who presided at Knous' trial after declining to reconsider Hamil's earlier refusal to dismiss the case on summary judgment.
At a March 2016 hearing, after Counts argued that Knous' review was protected speech, Hamil retorted, "That may be protected, but it's not moral. … That's the problem with our society and the internet is the anonymity of it all. In my opinion, the two worst inventions in the entire history of the world are cellphones and the internet. … The trolls of the world hide behind that anonymity."
View Our Expanding Line of Products
This is the part of our site where all the products, resources, videos, forms, manuals, handbooks, customized management agreements and leases, money-making ideas, CYA protections, checklists, service animal/comfort pet training and all you'll ever need to run a safe and profitable management business. This is the "Mother Load".
It will take us six to twelve months to get it all posted, and we'll keep posting more as time goes on, but there will be more than you can digest before the end of the year. I've been digging through our 35 years of document archives and there's more than I thought.
If you register we'll send you notices as we post things so you'll know what's there and where to look for it.