Everyone knows managers must strive for objectivity when approving and denying applicants but few have wrestled through the process of putting it in writing. One mistake when pulling personal information, passing it around, viewing it, scanning/copying to the wrong person and storing customer's private information can ruin a property manager's career.
Over the years we developed the details of how to treat all applicants the same to reduce the chances of a claim of discrimination. We call it Qualifying Guidelines and it is available to our students along with several other tools to qualify applicants objectively and safely. In 35 years (processing over 20,000 applications) we never had a fair housing claim as we consistently applied these written guidelines to all applicants, the same way, every time. These qualifying guidelines are the result of 35 years of perfecting the process.
About the Author: Robert Locke has been an expert witness in cases in Atlanta where managers were defending claims from applicants for discrimination. When testifying as an expert witness he was required to really dig down into the details of what HUD expected to be objective in the qualifying process. Defending yourself is expensive and time-consuming so don't take this lightly.
The document is positioned to be helpful to both neophyte and experienced property managers. My staff and I really like the distinction between "conforming" and "non-conforming" applicants, and clear guidelines for processing both. They will know when to escalate to broker, when not to escalate to broker, and when they do escalate they will very likely have a solution taken from the non-conforming applicant guidelines which I can simply rubber-stamp.
Here's What You Can Download
Bought separately the price totals $506.00. Bought as a Package (items 1, 2, 3a, 4, 5) it's $404.80 We do take installments.
(Video & Audio training is in the works. Not included is 3 b since it briefly covers what 3 a covers in much greater detail.)
$395.00Add to cart
(
Subscribers
get an additional 20% off)
A two hour training video where we talk through the guidelines as they are laid out in the manual. In this studio shot training video we work through the full version of the qualifying guidelines one topic at a time. It's important that any staff you're training for this process hear the details at least once. When your staff qualifies applicants they need to be properly trained so you are protected from fair housing claims. Real Estate commissioners, owners and HUD love to see that you constantly train on this process.
This part of the product is still in process. Coming Soon!
"I downloaded Crown's Qualifying Guidelines and within a couple of days we had one that worked perfectly for our model. I knew I needed one but didn't exactly know how to go about crafting it. Robert made it really easy and now I have a set of guidelines that's just right for my operation."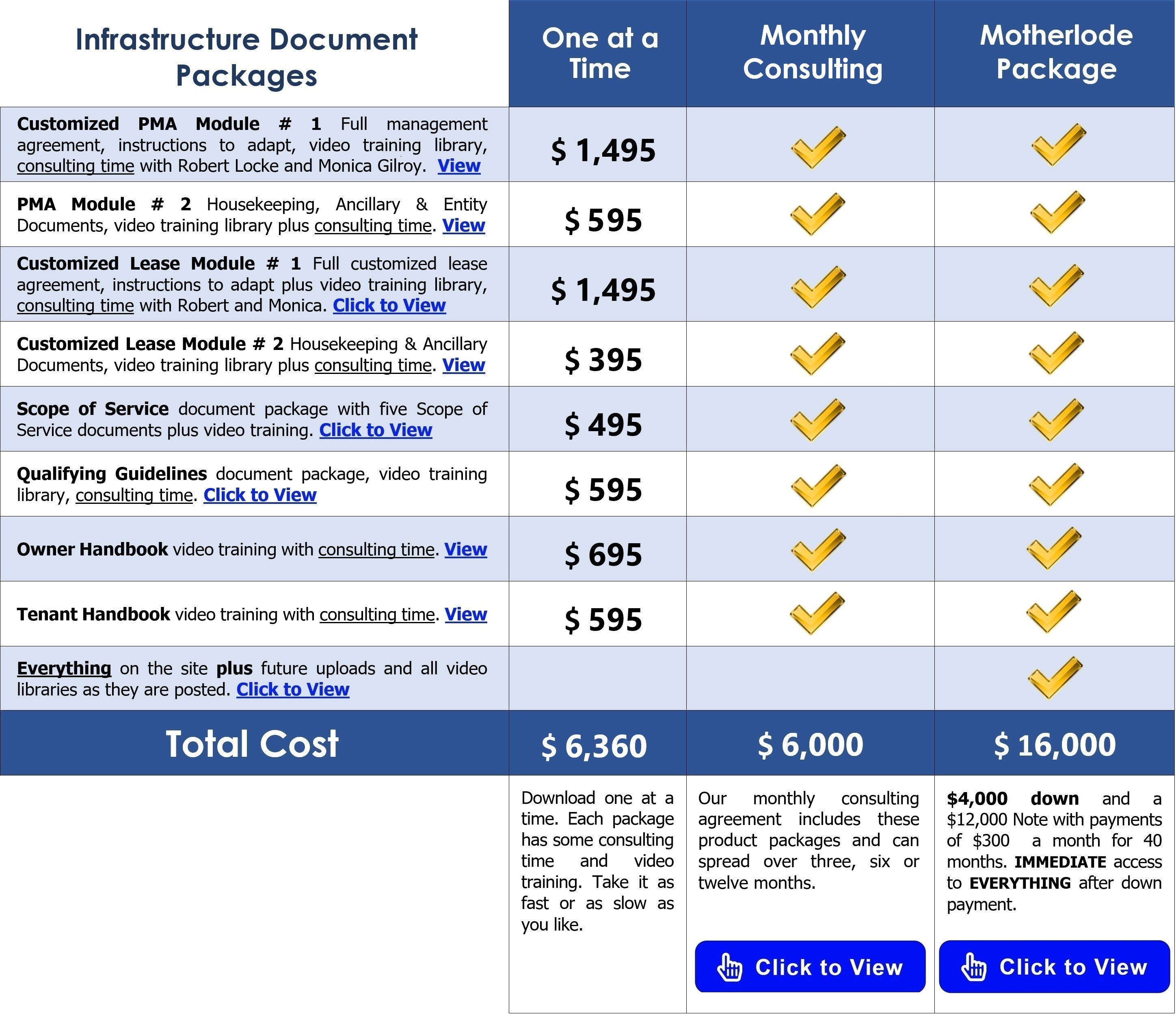 View the Motherlode Details
View Scope of Service Package
View Qualifying Guidelines Package