Policies and Procedures for Managing Litigation (NARPM Orlando 2017)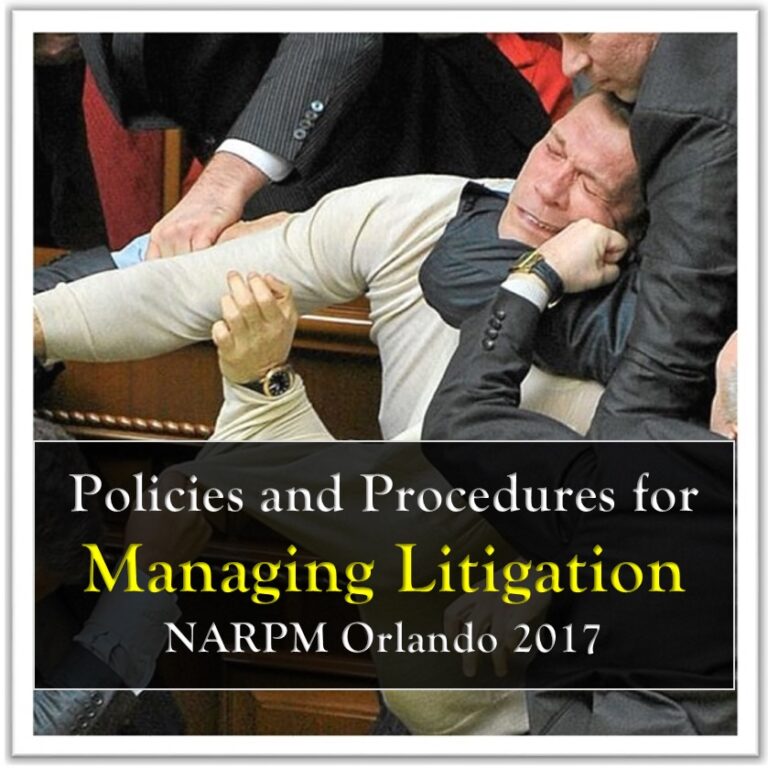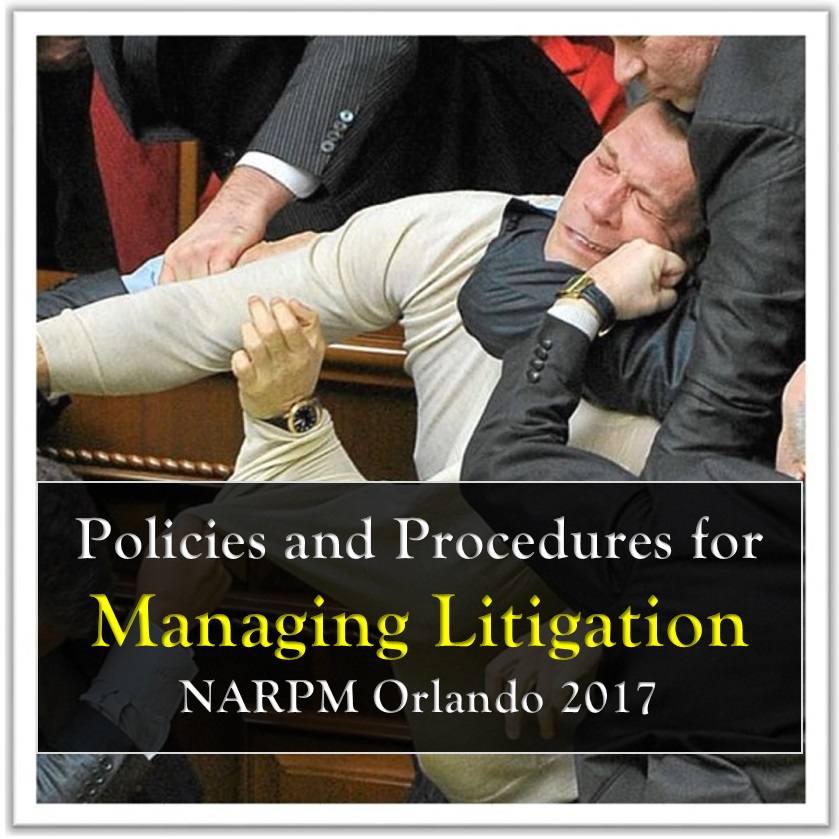 Property Management is the least paying job within the real estate industry, but the job where you are most likely to get sued. Even lawyers stay clear of our industry because there is so much work for them with so little reward.
Robert Locke in Orlando offered the national NARPM conference a proven set of strategies for limiting litigation. The event was taken and reworked within the studio for those who could not be at the event.
This video series will resource your employees and office leadership to create policies and set procedures to mitigate litigation which is robbing your company of the joy and profits which are possible in property management.
---
There are no prerequisites or required materials for this online course. We have documents for running your business which safeguard your business with litigation in mind. Many of those documents are in the CYA packages. We also would strongly counsel that your company use a customized Management Agreement and a customized Lease Agreement as the foundation of your legal strategy.
Lesson one and lesson four are unlocked for guests, but to take this full course one must be a Subscriber.
---
Click to download the Powerpoint Slides in PDF
A ZIP FILE is also available for download called Orlando Downloads.
---
Login
Accessing this course requires a login, please enter your credentials below!
Lost Your Password?