Customized PMA Video Training Package # 5
$275.00
Buy Package #5: Video Training — To accelerate your understanding and implementation of these documents we've prepared 58 training videos (845 minutes) covering all the details of these documents. These videos are shot in studio and go through each stipulation in painstaking detail to reveal the protections for the manager, revenue-generating strategies and management strategies. You are permitted to share these videos within your own organization to train your staff and leadership on the use of the documents.
We created a sample page for you to view the extensive nature of our video training. Click to view.
This product can be yours FOR FREE under the 12 Month Consulting Agreement. Click to View
Description
View Below One of our NINE Video Classes.
Videos are only screenshots. They Don't play!  =)
Class 3: Building YOUR Customized PMA
Video Summary:
---
Non-Disclosure, Broker vs. Manager Style, privacy and protection of the owner
---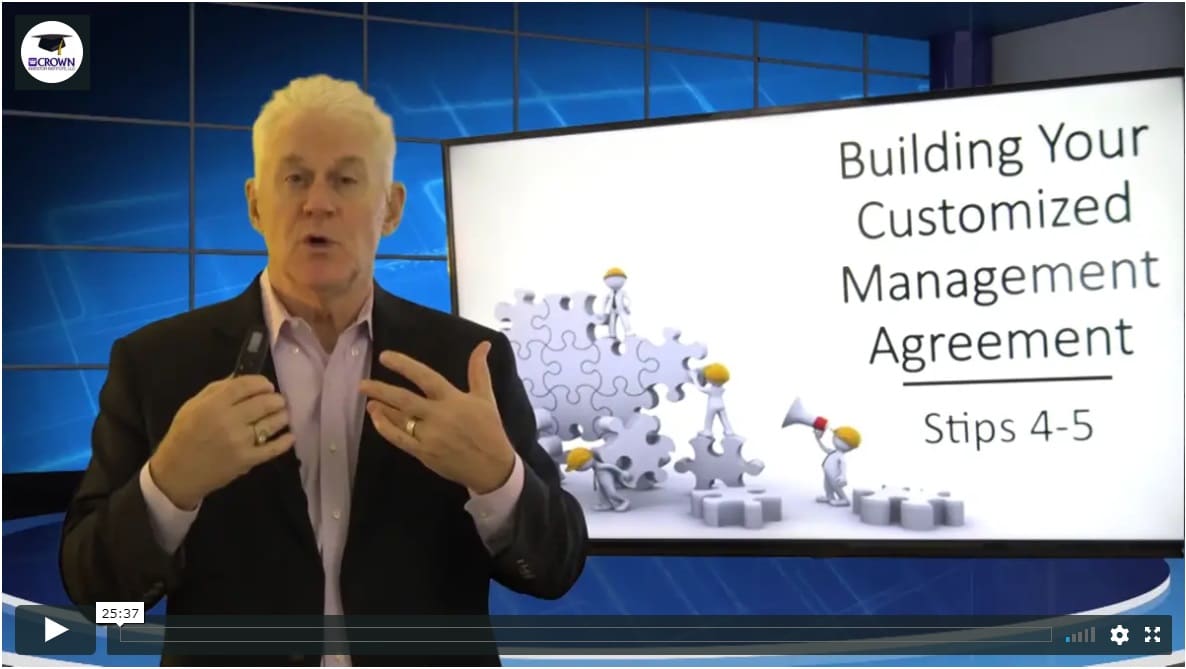 Video Summary:
---
Limited Power of Attorney to lease and manage, don't contact the owner, build for speed in order to scale
---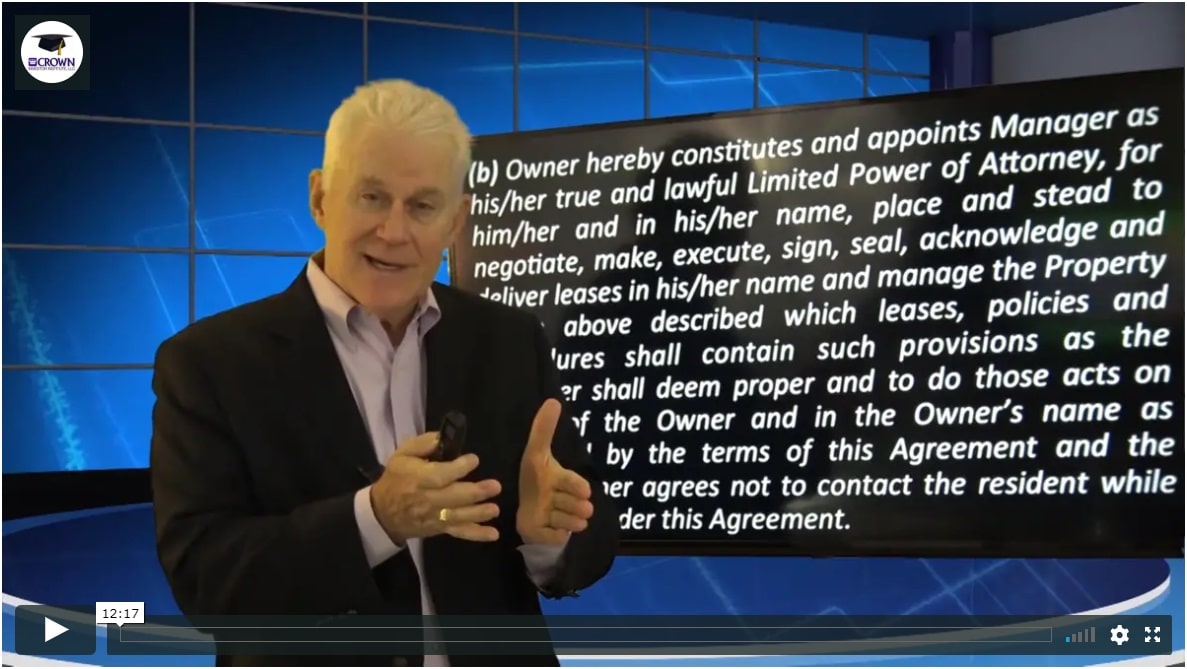 Video Summary:
---
Managing the money, paying expenses, disbursing to owner, reviewing invoices, rent belongs to the owner, prepaid rent, right to terminate and reinstate, and institute eviction proceedings
---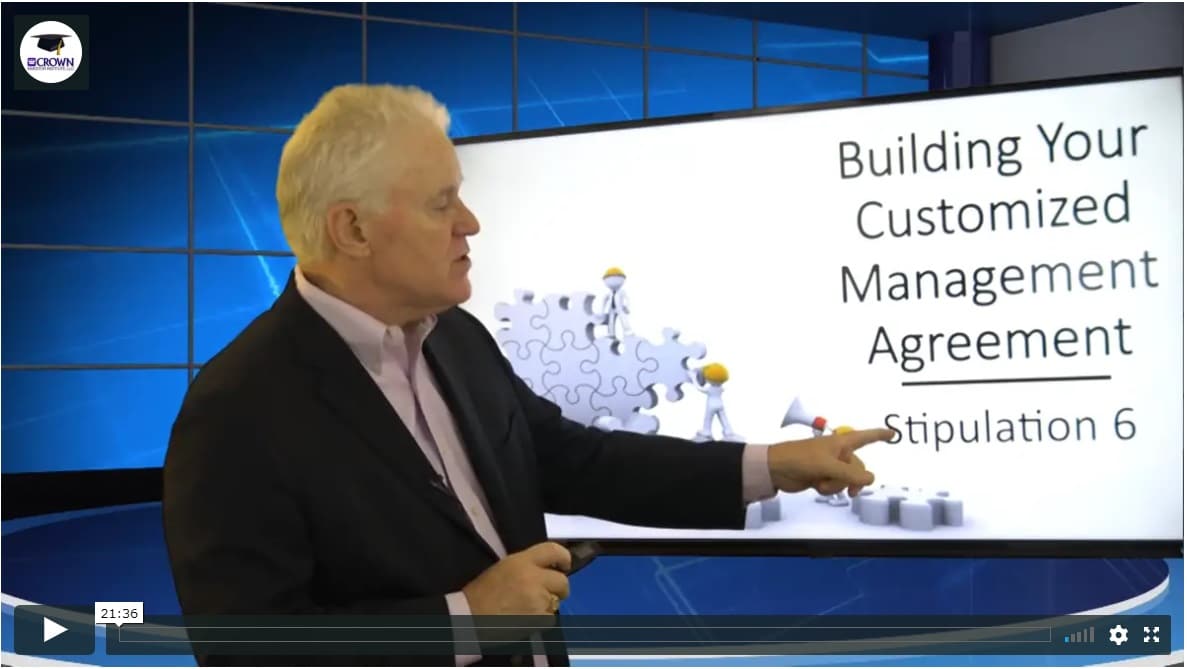 Video Summary:
---
Authorization to repair, spending limits and exceptions, prompt reimbursement
---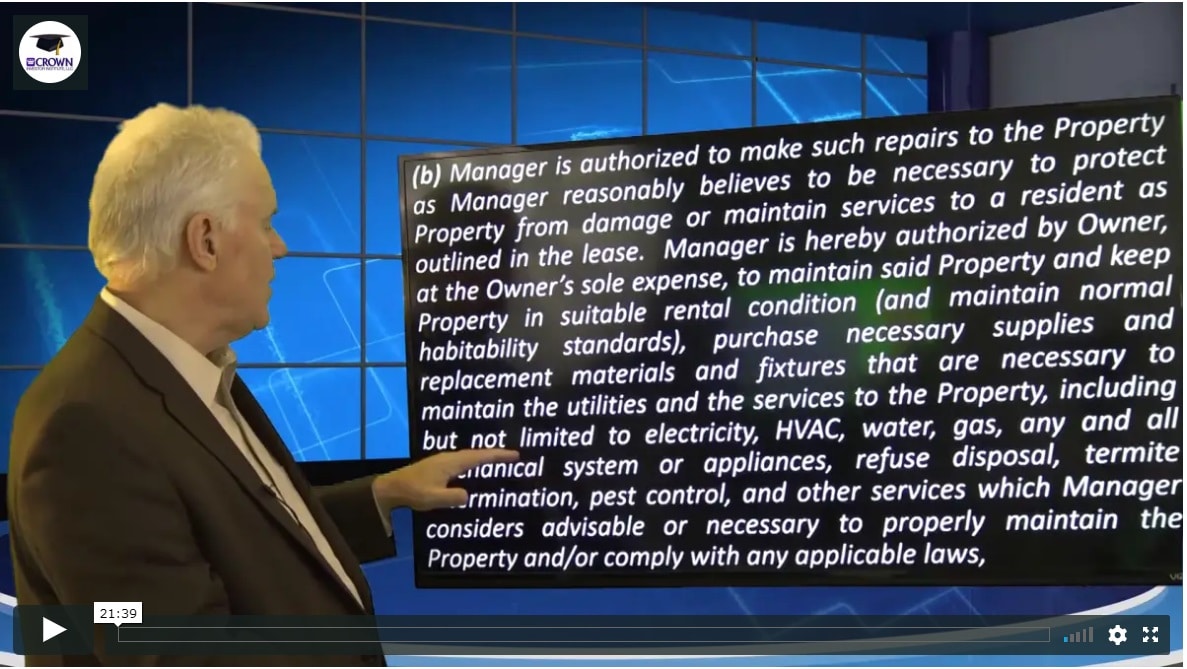 Video Summary:
---
Handling emergency maintenance, the manager should never file a legal action against the owner
---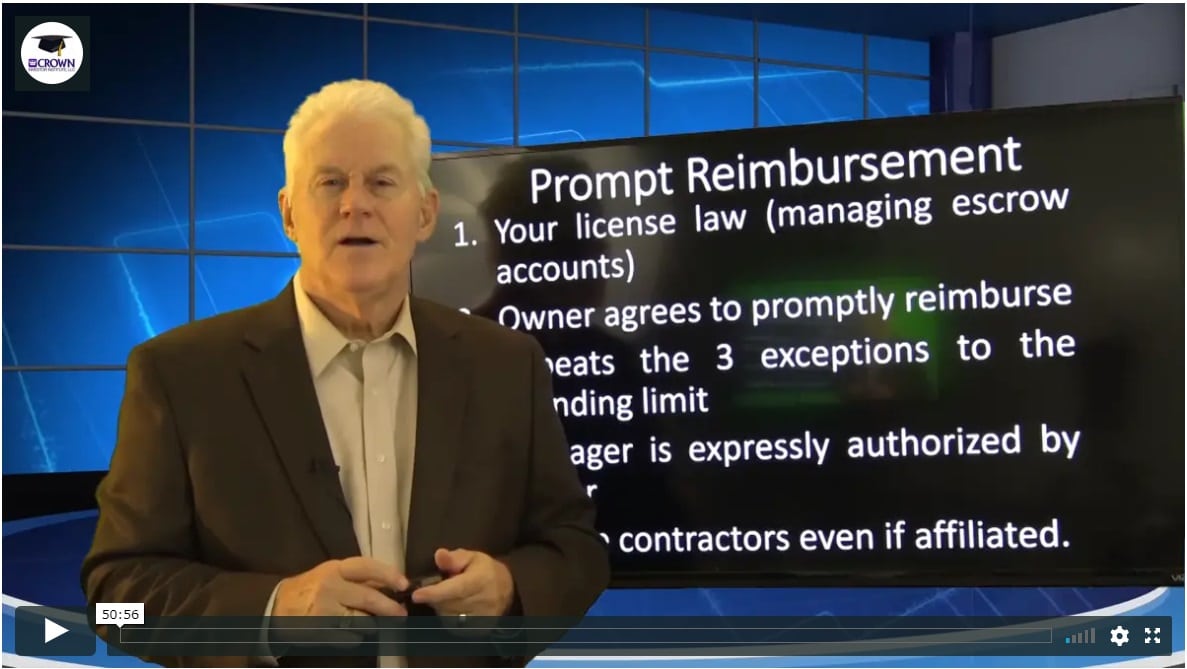 Video Summary:
---
How and when to fire an owner
---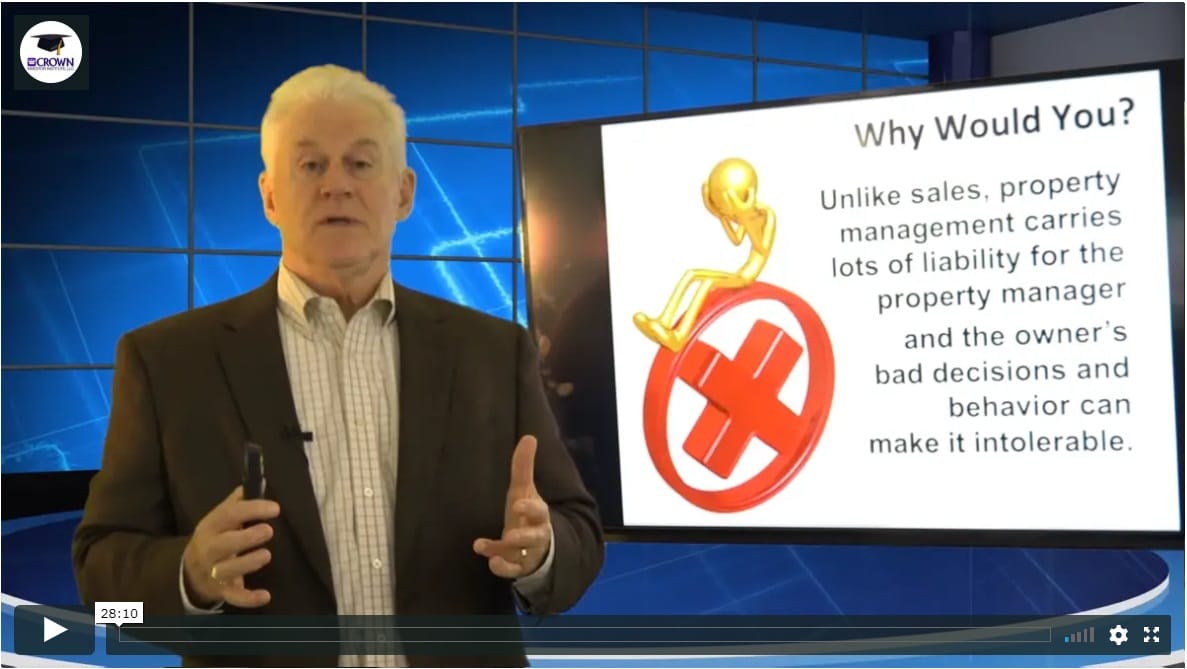 Video Summary:
---
Management fee does not cover rehab, renovation, replacement and restoration
---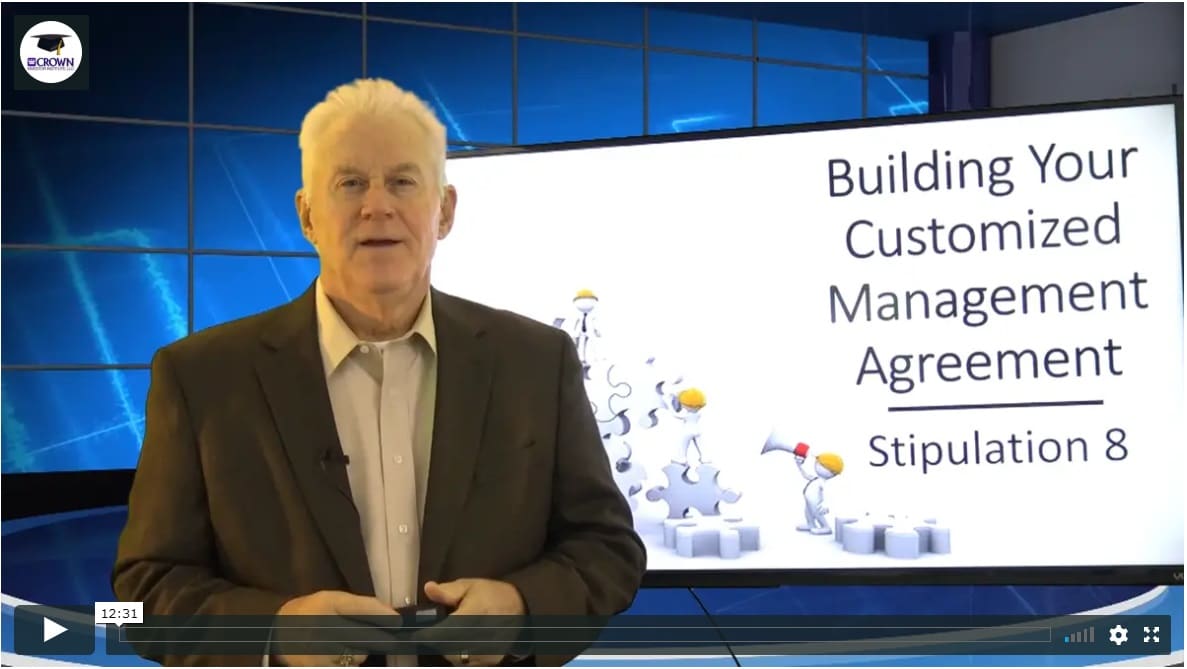 One Final Thought . . .
As part of this package you get to have time with Robert to answer questions that may have come up during your viewing of these videos. Now might be a good time to let us know you're ready for that conversation. If you want to continue please feel free to do so, or reach out now and we'll schedule a time to talk. Listing some specific questions would be helpful and we've given you space to do this in the following form.
The form below is always using

Eastern Standard

Time
Please login to see your appointments.

Please choose a service provider: